Welcome to Ascot Vale Leisure Centre
Important Information - FACILITY CLOSED
Following the media statement issued by the Prime Minister on the 22nd of March, we closed the facility at 12 pm, 23 March 2020 until further notice.
Customer Call back Request
As you might be aware, we are experiencing unprecedented levels of enquiries. We are trying our best to keep up with the influx of calls and appreciate your patience at this time. We will endeavour to contact you as soon as practical.
The Ascot Vale Leisure Centre is the premier lifestyle gym and indoor swimming pool in Ascot Vale, Victoria. We cater to the needs of the entire community, ensuring that both members and casual visitors become happier and healthier.
The centre's facilities offer you a fully equipped lifestyle gym featuring a wide variety of cardio equipment and weights, a functional training area and group exercise classes. We also have wellness and cycle studios with over 100 group fitness classes to enjoy.
The leisure centre also has a newly redeveloped 25-metre indoor pool, aqua play features, warm water pool, spa and steam facilities. Staffed by a team of exercise, aquatics and customer service professionals, we are committed to being readily accessible for all of your needs.
Come in and visit us today! We look forward to providing you with the best health and leisure experiences possible.
Opening Hours
Monday to Wednesday 5am - 11pm
Thursday & Friday 5am - 10pm
Saturday 6am - 8pm
Sunday 8am - 8pm
Public Holidays: 8am - 8pm
Group Fitness Classes
Improve your fitness and become a part of the community by joining our popular group fitness classes.
EVENT CANCELLED - Queens Park Triathlon
Local Event
After careful consideration regarding the health and safety of everyone in the community, Queens Park Triathlon event, scheduled for Sunday 15 March 2020 at Queens Park Pool, Moonee Ponds has been cancelled. Please visit https://queensparkpool.com.au/ for further details.
This Girl Can "ZUMBA"
Community Event
Ascot Vale Leisure Centre is getting behind This Girl Can, join us for our complimentary ZUMBA group fitness classes during This Girl Can week on Sunday 29th March. The classes will start at 6pm and 7pm.


Learn How to Swim
We are proud to offer GOswim swimming lessons that are powered by Swimming Australia these swim lessons are a new, fun way to learn to swim and be safe in and around the water.
Lachlan & Levi - Our Community
Lachlan and Levi's parents said, "We are very thankful for AVLC swim teachers, helping our children learn to swim. Their swimming abilities were even more apparent to us on a holiday last year. Their confidence towards the pool was incredible and they were even more independent than we had realised. It was so reassuring to see how their swimming lessons have positively impacted their ability to play and swim safely in the water."
Miriam - Our Community
Exercising has become an integral part of Miriam's daily routine and a way of life. Miriam explained, 'I love CZ and the classes I do. I love the many people I have come to know over my time at Ascot Vale, some of which have become very dear close friends. My physio always says I'm amazing for someone my age and will reap the benefits as I grow older. All I can say is that it better be true!'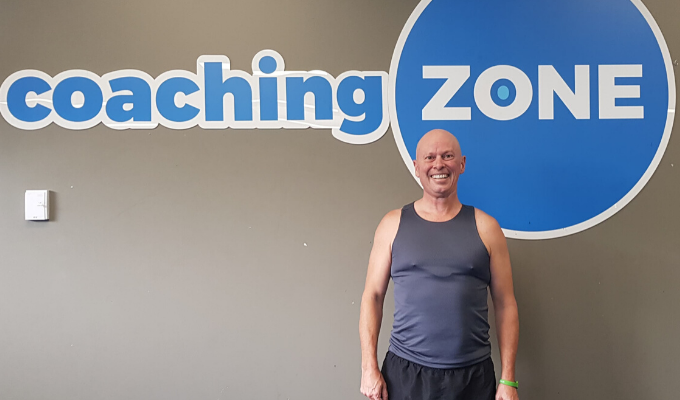 Stewart - Our Community
With his dedication to the program, Stewart said, "There is no way I could get up to the level of output achieved at Coaching Zone if I was doing my own workout. I always feel pumped after a session and am so motivated by the coaches. I love Coaching Zone!"
Aussie Aths now at AVLC
Aussie Aths is up and running this term 1 at Ascot Vale Leisure Centre!